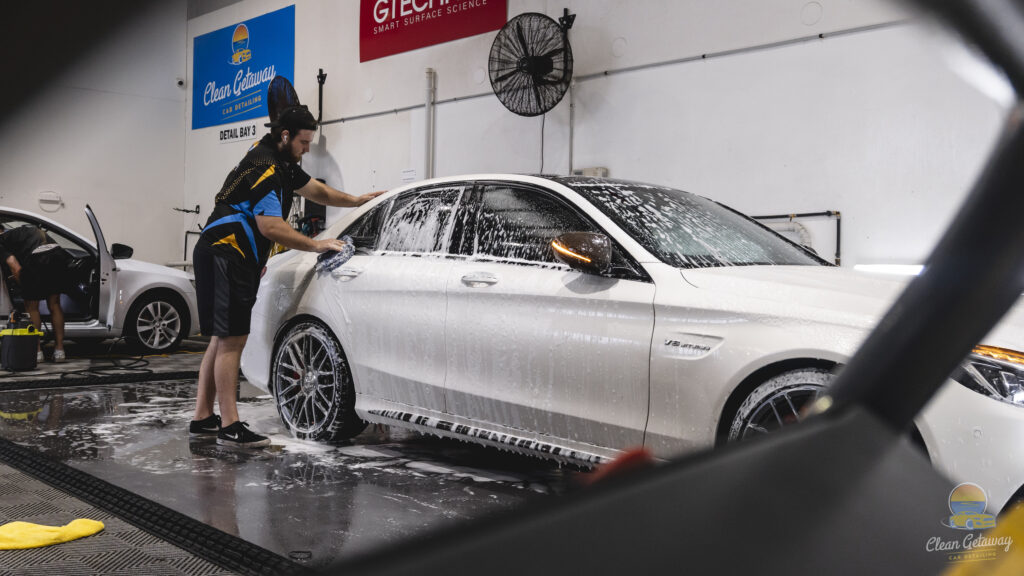 Have you ever taken your car or bike out for car detailing in Sunshine Coast? If you haven't, one thing you should know about car detailing shops is that they are nothing like car washes. While cars are also washed in these shops, it doesn't end there. A lot of other processes take place after your car is thoroughly washed, and that's what makes car detailing an option that is a whole lot better for restoring the pristine beauty of your car. To give you an idea of how car detailing works, here's a glimpse of the process.
Cleaning and Disinfecting
Car detailing is basically a three-tier process. The first step is the removal of contaminants that could get in the way of the other steps. The exterior surface of your vehicle will be thoroughly soaped and shampooed to get rid of as much dirt and debris as possible. The soap and shampoo that detailers use are not the same as the one you use for laundering or dishwashing but one that is especially made for vehicle cleaning.
Unlike car washing, which focuses on the car's exterior, car detailing involves comprehensive vacuuming of the interior to eliminate as much dust and oil from all fabric and leather surfaces as possible. The glass and windows are also cleaned and shined from the inside out. Your detailer will also make sure to free your vehicle of dead and dried bugs and tar stuck on its exterior, particularly on the headlights, bumper, and hood.
Defect Correction
Anything that can't be eliminated through the first step, such as dents, scratches, and swirls are considered defects and have to be fixed. This is where the process takes off a notch higher than car washing. New car paint correction is done to rejuvenate the factory paintwork that was almost completely lost after months or years of travel. While some cars need minor polishing to look amazing again, others with a great deal of surface imperfections need more attention and therefore take longer to fix. 
Protection
As soon as every surface is clean and polished, the coating process begins. Car paint protection is applied to make sure the newly corrected paintwork will not diminish too quickly. Depending on who's detailing your car, you could get a less efficient car paint protection, such as wax or synthetic sealant, or a superior one like ceramic coating. If you opt for a top detailer like Clean Getaway, expect the highest quality ceramic paint protection to be applied on your vehicle.